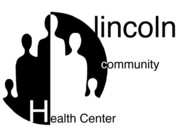 About Stead Tread
The Stead Tread is a 5K (3.1 mile) Run/Walk organized by the Internal MedicineResidency Program at Duke University Medical Center. All proceeds benefit the Lincoln Community Health Center, a clinic dedicated to meeting the health care needs of medically underserved patients in Durham.

The Stead Tread is named for Dr. Eugene Stead, Chairman of Medicine at Duke from 1947-1967. Our event carries forward his legacy of community service and contributions in the Duke and Durham communities.

In 2022, we added official chip-timing and a start/finish line arch through our new race partner, Young & Associates. In 2023, we broke new records in registrants (375+) and amount raised for Lincoln Community Health Center.

Thanks to all of our participants, individual donors, and corporate sponsors for making 2023 our best Stead Tread yet! Stay tuned for information on our fall 2024 event!

Course
Course link (Strava)
Fast and flat course along the scenic American Tobacco Trail (ATT). After one half-lap of Solite Park, participants turn RIGHT to head south along the ATT. There is a short 0.2-mile spur onto Pearson Road before returning to the ATT. At Woodcroft Parkway, participants turn around and head back for a photo finish at Solite Park!

Entry Fees
$35 per person. Free registration for kids 12 years and younger, and Lincoln patients.

Donations
Stead Tread accepts individual and corporate donations of any amount, which can be made securely through this website ("Donate" option on the registration form). All donations are tax-deductible.

Course rules
1. Please self-sort at the start line based on your anticipated pace: faster participants near the front, and participants who anticipate a slower pace near the back.
2. Pets and strollers are welcome!
3. For the safety of all participants, no bicycles or tricycles allowed.
T-shirt deadlines
Sign up by September 1st to guarantee a t-shirt. After this date, we will do our best to provide you with a t-shirt but size and availability are not guaranteed.
Awards:
Top 3 overall (Male / Female / Nonbinary)
Fastest Duke Internal Medicine resident (Male / Female)
Fastest Lincoln patient (Male / Female)
Fastest Housestaff not in the Duke Internal Medicine Program (1)
Fastest Faculty (Male / Female)
Fastest Duke student (Male / Female)
Fastest Duke Advanced Practice Provider (APP) (Male / Female)
Fastest Age 12 and under (Male / Female)
Fastest Age 13-18 (Male / Female)
Fastest Age 50-69 (Male / Female)
Fastest Age 70+ (1)
Fastest Stroller (1)
Fastest Pet (1)
*Additional prizes to be announced at the event!
*Only chip-timed participants will be eligible for awards.

Many kudos and bragging rights will be given to the following:
- IM residency class with the largest number of participants
- Medicine Division or Non-Medicine Department with the largest number of participants -- top division gets a trophy! (defending champs: Dermatology-2023, Rheumatology-2022)
Photos
We will have a volunteer photographer and will post photos after the event. You can see photos from our 2022 event here.

Parking:
Limited spots available at Solite Park. Details to be sent out to registered participants closer to the event date!