Our Cause
Stead Tread 5K Fun Run/Walk Beneficiaries
All Stead Tread proceeds benefit the Lincoln Community Health Center
The Lincoln Community Health Center is a primary care facility that has operated in the Durham community since 1971. LCHC offers a wide range of health services to medically underserved patients, including adult medicine, pediatrics, adolescent, dental, behavioral health, and prenatal care.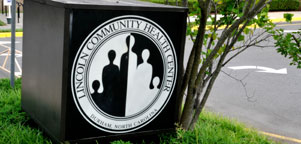 As a leader in the provision of community health care, LCHC is committed to assuring access to care to all patients and collaborating with other institutions that are also dedicated to decreasing healthcare disparities.
"Working alongside the skilled and dedicated professionals here at Lincoln Community Health Center, serving those of our neighbors who are most in need, has been the most rewarding experience of my career. But it has also been the most challenging. We cannot do this work well without resources and support from the entire community. We are very grateful to the sponsors and participants in the Stead Tread
for your encouragement and and assistance."
- Lincoln Community Health Center CMO, Dr. Howard Eisenson, MD